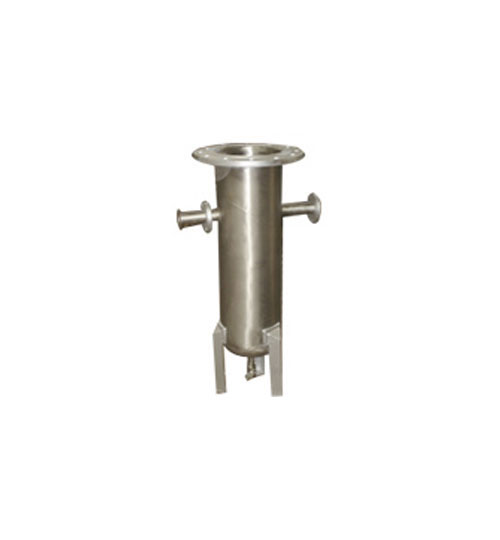 Manufactured in a cylindrical or basket shape primarily to be fitted in T-type or Y-type casings. Used in steam, water & petroleum lines for Separation of impurities. Manufactured with use of various materials like Stainless steel, Monel, Brass, etc.
Features:
Low Maintenance
Rust proof
Easy to operate
Basket or Bucket Strainers name is derived from type of Screen used in these Strainers. These Strainers are popular due to its moderate to large free flow area through screen, longer shut down time, lesser pressure drop & suitability for coarse & fine filtration upto 50 Microns. They are commonly installed at suction to prevent debris from entering Pumps, Compressors & Rotating Equipment& Vessels.
Construction of Basket Strainers
Most popular is Fabricated construction due to its economy & ease of manufacturing. Smaller sizes are also offered in cast constraction.
End Connection
Flange End connection is widely used. Smaller size Strainers have socket weld or threaded connection. For High Pressure explosive, hazardous & gaseous service sometimes Butt weld ends are also used.
Application Industries
Chemical, Petrochemical, Fertilizers, Process, Steam, Oil, Water, Gas, Air etc.
Advantages
Low Pressure drop across Screen.
Screen Size is moderate to high. Dirt holding capacity is better. Hence Shut down time is longer.
Easy to open Cover & cleaning of Screen.