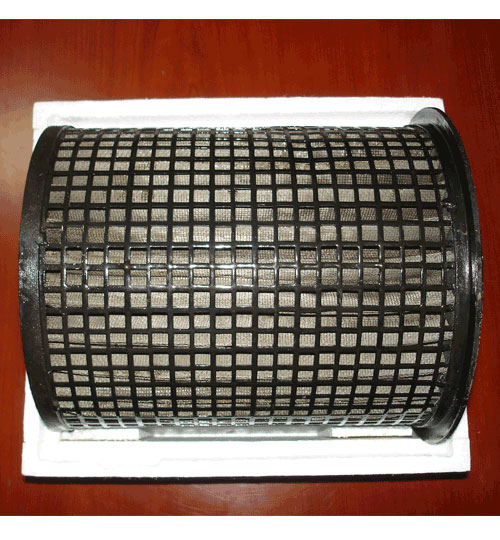 Product Details :
Manufactured in Cotton, Viscose, Polypropylene, Glass fibre with a core of Steel, Plated Steel, Stainless Steel and other Special Material as per the application.
Product Description
We have marked a distinct position in the market by providing a high quality range of Yarn Wound Filter Cartridges. Manufactured by our experienced professionals using100% pure thread with the help of latest techniques, these cartridges are used for the depth filtration purpose in various industries like food and beverage, chemicals, photographic, hospitals, oil production, effluent treatment, reverse osmosis and other industries. Our clients can avail these Yarn Wound Filter Cartridges from us ion various specifications as per their specific requirements.
Yarn Wound Filter Cartridges Advantages
High strength
Low pressure drop
Fine finish
Durability
We have the capability to design and manufacture many different filtration products to help you solve your specific problem. We invite your inquiries to custom design and manufacture a filter cartridge for your specific need.
APPLICATIONS BY INDUSTRY
Food and Beverage: soft drink process water, filtered bottled water, edible oil processing, corn/fructose syrup polishing, beer polishing, wine clarifying, spice oils
Chemicals: polishing colloidal silica fluids, water polishing fluids, industrial chemical polishing, monomer filtration for PVC, cooling water, organic solvents
Electronics: printed circuit process water, plating solutions, precious metal recovery, photo resist, solvents, acids, DI water, R.O. prefiltration
Photographic: photo processors, photo emulsions, wash water, rinse water, chemicals
Hospitals: water, X-ray processing, dialysis prefiltration
Magnetic Coatings: audio, video, computer tape, computer hard disks, solvents
Oil Production: secondary oil recovery, well completion, waterflood
Cosmetics: oils, perfumes, creams, gels
Pharmaceuticals: solvents, process water, cooling water, R.O. prefiltration
Paint and ink: process water, emulsions, pigments, dyestuffs
Consumer Products: household and municipal water, prefilter for desalination
Plating: process water, plating solutions