All our Level Gauges have been designed and developed to operate reliably and efficiently in all applications where accurate liquid level measurements is required.
Available in a variety of Reflex or Transparent type with lengths from 300mm onwards, with an arrangement to fit a pressure gauge on the Level Indicator itself. Each gauge is ruggedly constructed for durability and maximum resistance to corrosion.Standard construction includes a solid one piece chamber machined from carbon steel with steel covers and toughened glass windows, recessed gasket seats to prevent gasket movement and ensure leak free service.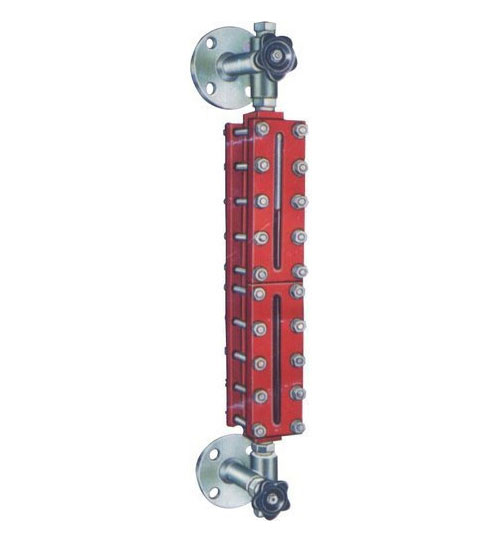 Reflex Level Gauge
So as to cater the increasing demands of our customers, we have been involved in providing a range of Reflex Level Gauge. This range is cost-effective in rates.
Features:
Corrosion resistance
Precisely engineered
Rugged design