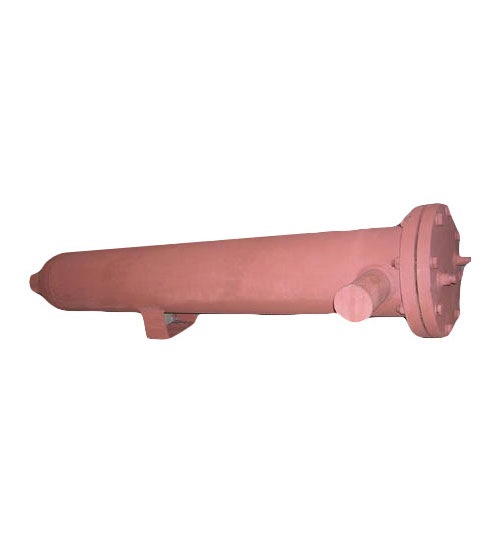 Product Details :
Leveraging on our business competency and vast experience in this field, we have offer a wide range of Oil Separators.
Features:
Efficient Separation of oil from required media
Easy Installation and Commissioning
Low maintenance
Operation
The oil separators' operating is based on the density difference between the elements present within the separator.Light liquids, density 0.85, rise to the surface while heavy materials, density 1, settle to the bottom of the unit.
Recommendations
The observation of a correlation between the effective volume of the compartment separator and purification performance highlights, in under 90 seconds dwell time, the phenomenon of re-release of hydrocarbons occurs.
Too much oil separators with sludge are bombs
In case of oil pollution, you could be held liable by the authorities if it is found that the pollution was caused by an undersized oil separator.
APPLICATIONS
Oil Separators are designed to receive, directly from plant equipment or floor drains, various kinds of oils, gasoline, kerosene, naphtha, benzene, other volatile liquid waste, and sludge. They retain this harmful waste matter and prevent its entry into the drainage system, providing triple advantages.
CONSTRUCTION
The separator is built of all-welded heavy-duty steel plate for maximum strength and durability. Both the interior and exterior are coated to resist acid corrosion. These units have removable covers for on-the-floor, partially recessed or flush-with-floor installation, suitable for pedestrian traffic or reinforced for heavy traffic. The cover is secured to the body with recessed stainless steel bolts and includes an extra-heavy leakproof gasket. Separating screens and a flow-regulator filter screen regulate flow and filter waste water, making outside flow control or retarder unnecessary. An extra-large inlet compartment has adjustable oil draw-off. The outlet is separated from the main body of the unit, meeting all plumbing code requirements of an outside visible trap seal. Independent internal vent connection on the inlet compartment dissipates excessive fumes and vapors from evaporating gases and volatile liquids. The outlet of the separator is vented to prevent siphoning of its contents into the drainage system. All units are available in double-wall construction with leak detection if specified.