Carry over of particulate matter by gas or vapour, generally termed as "Entrainment" is commonly encountered in Gas-Liquid separations. In many leading industries, Demister Pads have gained acceptance as a low cost and highly efficient means of separating Entrained liquid droplets from gas and vapour stream. Because of simplicity of construction, Demister Pads can be easily made to any shape and size to suit process configuration in existing or new equipments.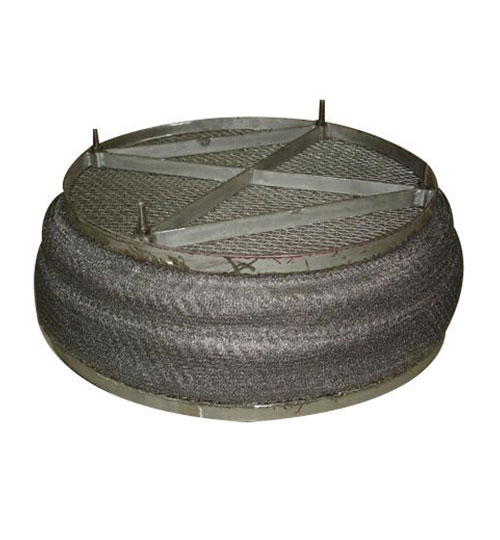 Product Details :
When properly designed Demister Pads can give Efficiency up to 99.9% with minimal pressure drop. Normally Demister Pads can remove droplets down to 5microns and lower with a free volume of up to 99% and a surface area of up to 1940 m2/m3. Due to high value of free volume the pressure drop across the demister pad is sufficiently low, negligible for most applications.
Features:
Solves Emission control Problems.
Eliminates or reduces damage caused to the equipment due to corrosive liquid droplets.
Recovery of valuable liquids.
Improves purity of gas/vapour for further processes.
Improves overall process economics.
Increases process efficiency.